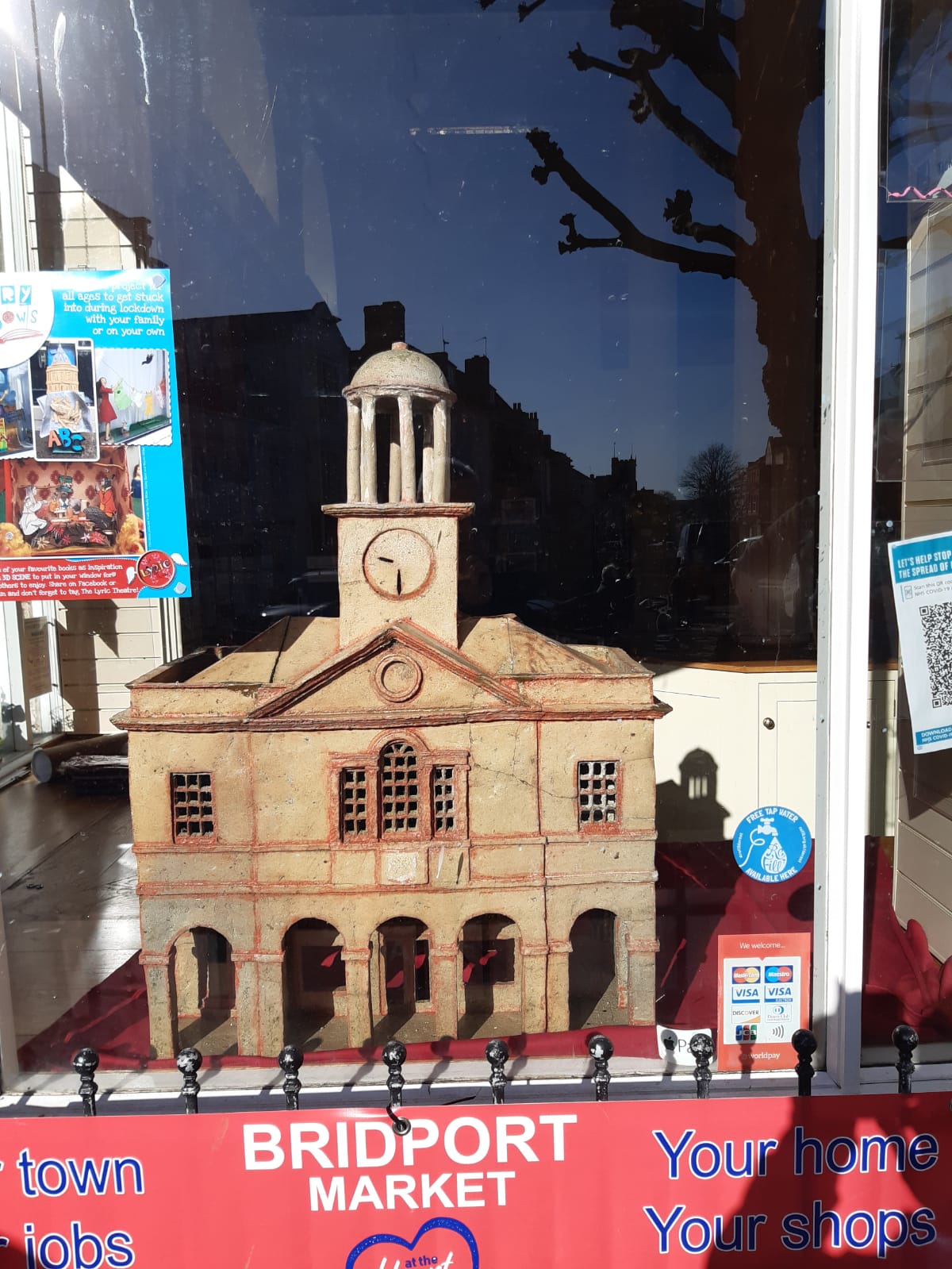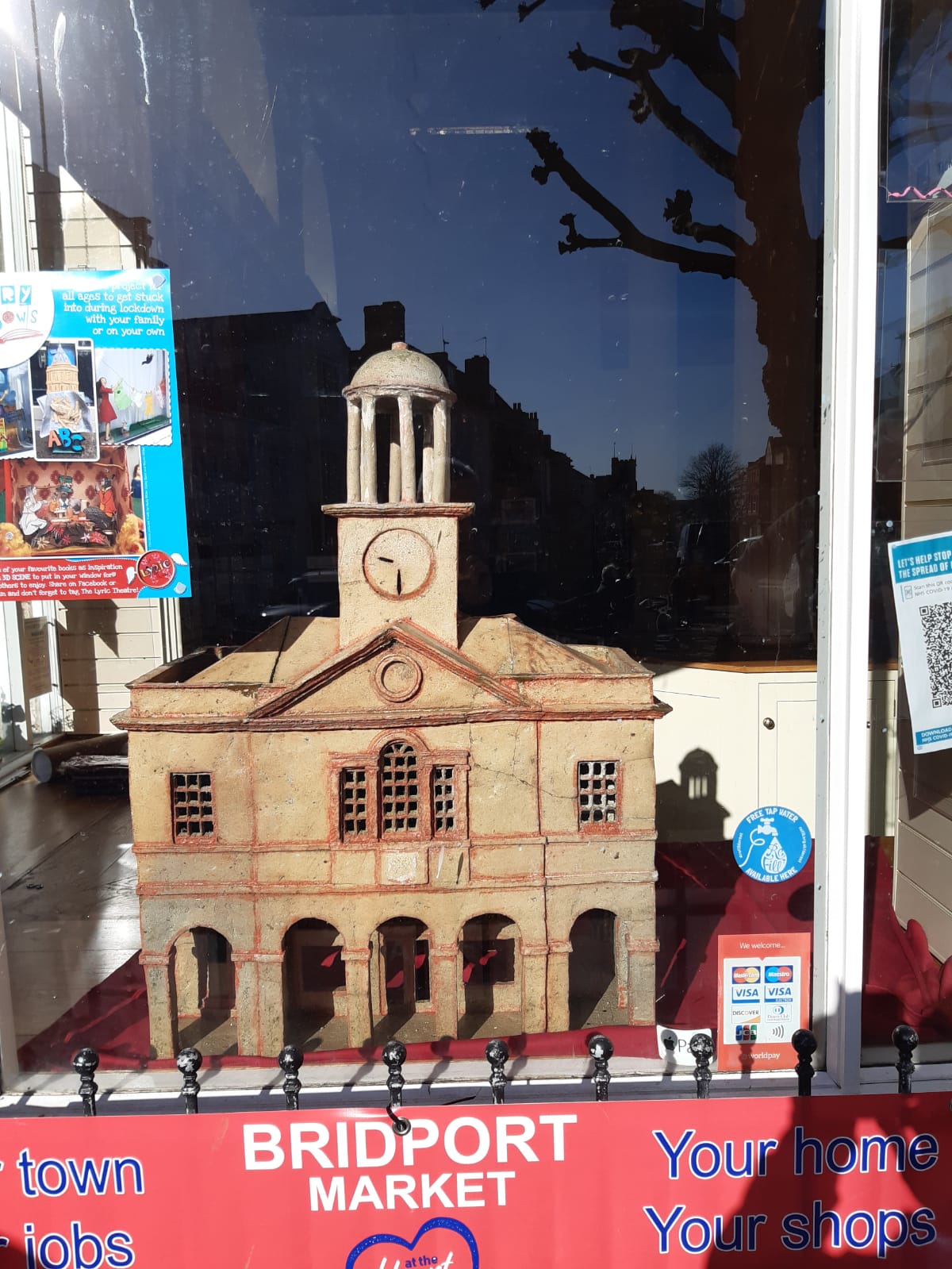 Bridport Town Hall Sculpture
Tom Barnett, originally from Beaminster environs, carved a name for himself in ceramics conducting around 25 'Firing Project' artworks from 2000-2009 across the UK and abroad. These visceral transformational artworks were usually commissions, located in very specific environments. Creative community involvement was integral – a platform for engagement, discussion, and exchange and a reflection of the dynamic transformational space of the kiln.
These projects fed into themes at the core of ceramic creativity: the nature of vessels, containment, heat and transformation. Barnett often played on resonances between buildings, kilns and the body.
Town Hall at 1200 Degrees was one such event held as part of the 'Summer Thing' workshops and events hosted by Bridport Arts Centre (and brilliantly co-ordinated by dancer and teacher Nicky Northover) in July 2005. Utopian Architecture workshops were held outside the Arts Centre with local children aged 7-12. The children designed, constructed and green-glazed fantastic sculptures of buildings from their imaginations. These were fired inside a sculpture of Bridport's iconic town hall, on the forecourt outside Bridport Arts Centre. The children and their families were invited to the firing at the end of the Summer Thing week, and they took their sculptures home afterwards.
Since the intention of the event was just that – an event, no home was secured for the Town Hall artifact following the firing. Barnett has kept it in his various gardens for the last 15 years but recently became motivated by a house move to find a more suitable home for the artwork. He is delighted that it has been housed in the Town Hall building itself. The sculpture has had repairs before being delivered to Bridport (see gold resin joins in places).
Documentation of the Town Hall at 1200 Degrees workshops and firing can be found here:  https://vimeo.com/501948374
Some visual documentation of other firing events can be found at www.tombarnett.net/fire
Tom Barnett bade farewell to the ceramics world with a spectacular firing event at Aberystwyth International Ceramics Festival in 2009. He now works as a digital artist from his home in Hampshire, creating digital sculpture and 3D visualisations, animation and film.